Piercing at ROYAL JEWELS
Piercing your ears only takes a few minutes! We make every effort to ensure the proper placement on the lobe. We pierce 1st, 2nd & 3rd spots on the lobe.
Two of our experienced staff members pierce your lobes simultaneously!
After your piercing we apply an aftercare gel and instruct you on how to care for your newly pierced ears.
Call today for your appointment. We pierce every day on the half hour.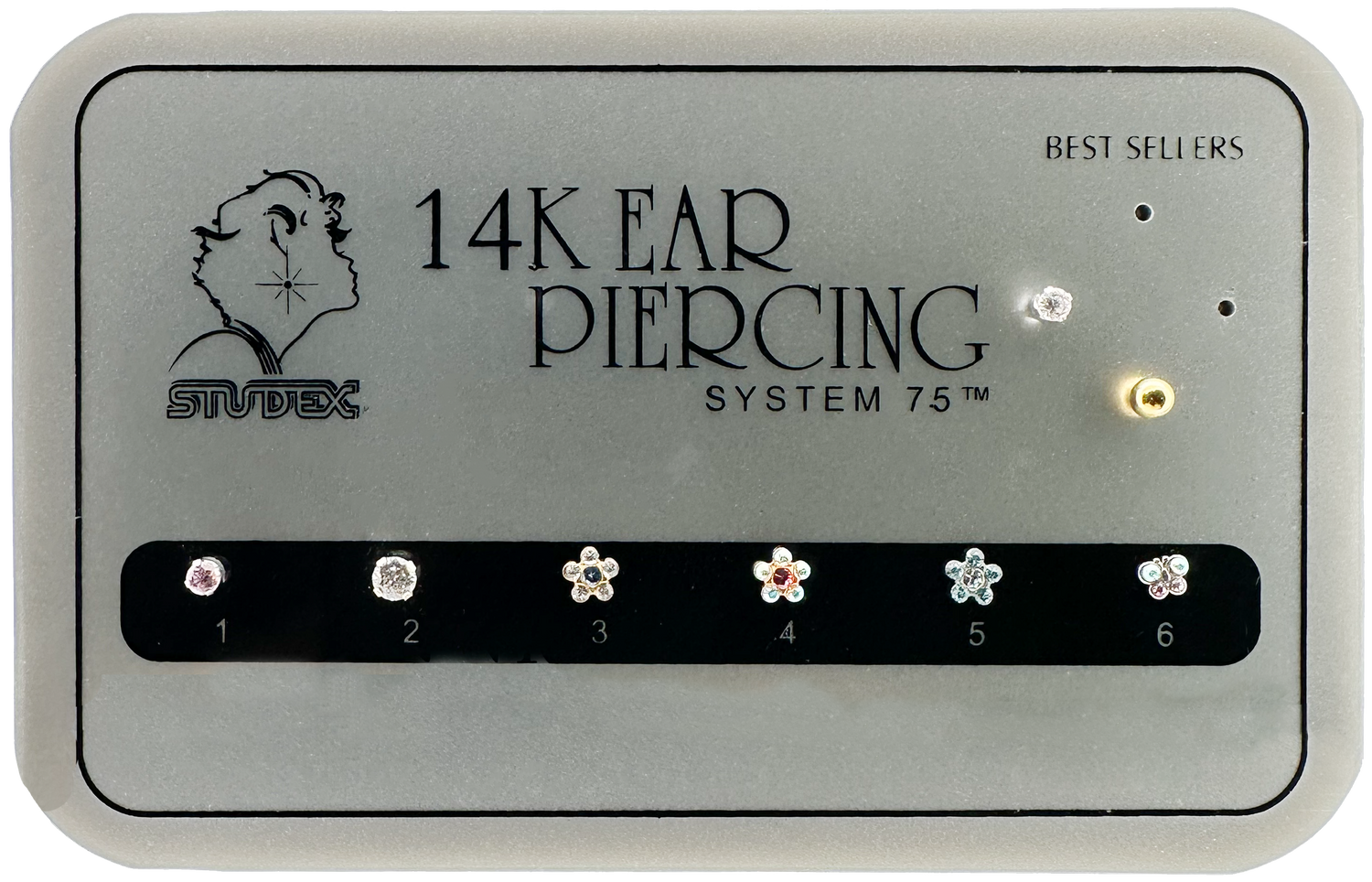 14K Piercing Options
Choose from our selection of 14 Karat (nickel free) gold studs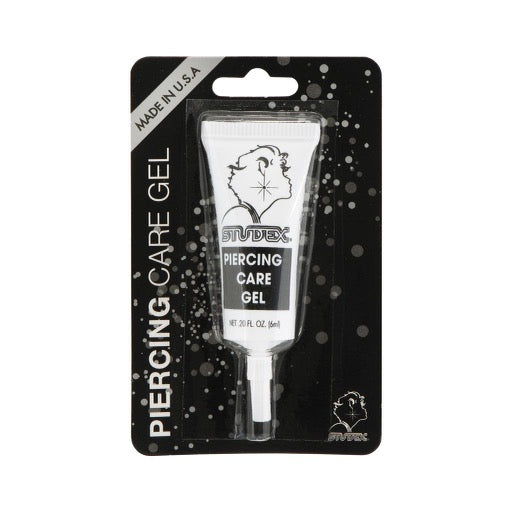 PROPER CARE OF YOUR PIERCINGS
We will provide Piercing Care Gel which is designed to protect newly pierced ears. It is intended for daily use to aid in the healing process.
Following the directions below will ensure a successful piercing.
First wash your hands:
Apply aftercare gel to the base of both front and back of your earrings using a Q-tip.
Rotate the piercing studs - a few turns are sufficient.
Do this at least once a day for six weeks to ensure proper healing. 
Do not tighten the earrings since proper clearance is beneficial to the cleansing and healing of the piercings.
Aftercare is VITAL to the healthy healing of the ear. Should you run out of the aloe vera based gel that we provide, you can use BACITRACIN which is sold over the counter at most pharmacies.
Do not remove your piercing studs. for 4-6 weeks. In the rare instance that your lobes become irritated or if an infection develops, discontinue use and consult your physician immediately.
Following the above procedure will ensure healthy pierced ears.
Do not use alcohol, hydrogen peroxide or other liquids.
Avoid touching your earlobes unless you are tending to their aftercare.