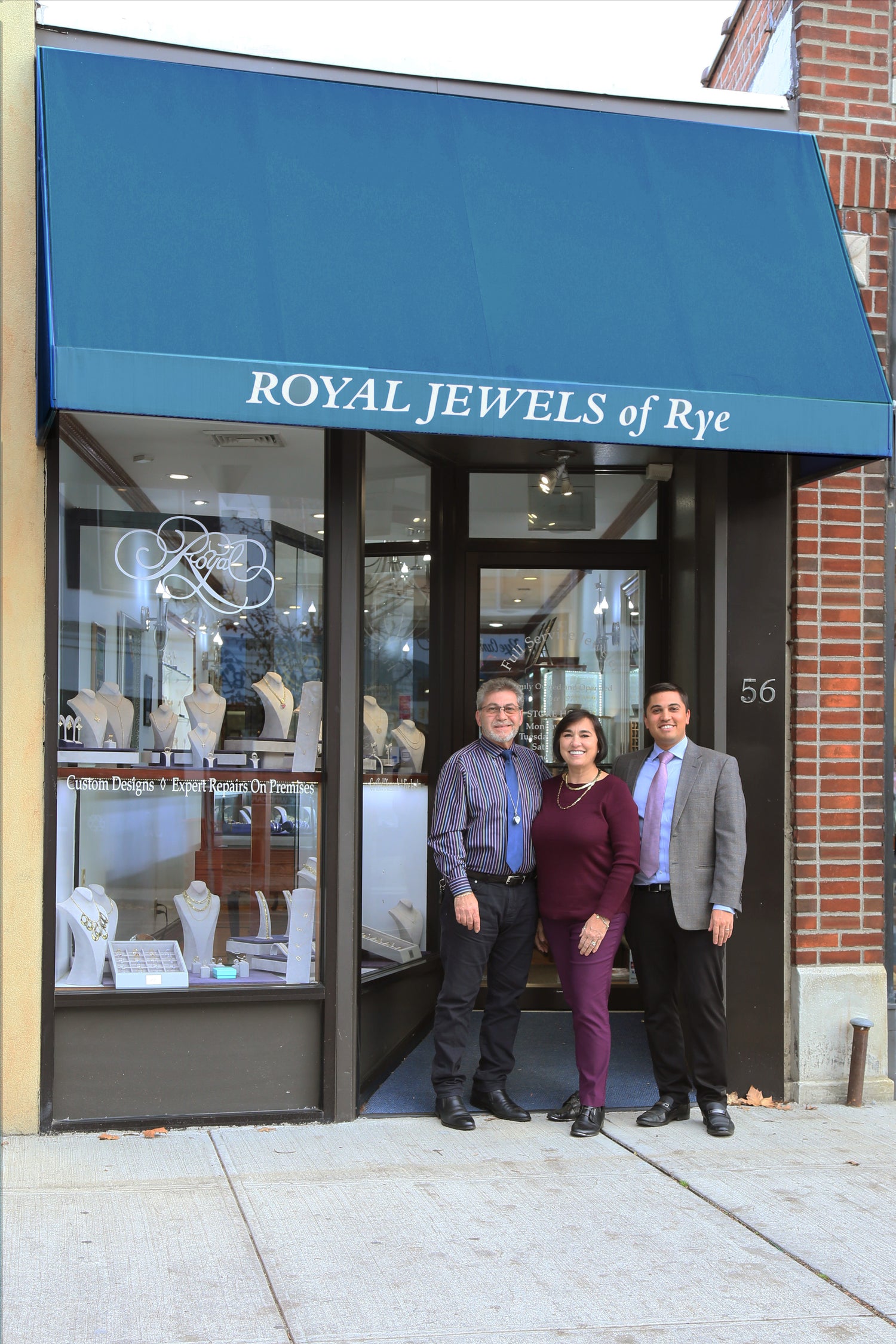 About Us
Established in 1977.
Brothers Mirijohn and Hachik Givelekian began their apprenticeship at a young age with master goldsmiths and diamond setters in New York's famed Diamond District. As owners of Royal Jewel Setting Company, the brothers honed their skills on the jeweler's bench where they designed jewelry, set precious stones and created many unique pieces for celebrities and jewelry aficionados alike. In 2004 they were recognized by New York Magazine's "Best of New York" edition for excellence in jewelry repair. In 2008 Mirijohn "John" opened Royal Jewels of Rye in the idilic city in Westchester County where his talent has given him a stronghold with the locals. Clients appreciate having their jewelry repaired on site or collaborating on the design of a new creation. With John's experience and his connection to Manhattan where Hachik maintains the New York manufacturing location, there is no need to travel into New York City!
Our Staff
The Golden Son

Michael is a graduate gemologist from the GIA. He's your go-to guy for diamonds, gemstones, appraisals, all things jewelry.

Master Jeweler

With over 40 years experience as a Master Jeweler and diamond setter, Johns talents make all the magic happen!

CAD CAM Designer

Our CAD expert Leticia has a decade of experience working with designers in the jewelry industry. Her attention to details amazing skills with our design software will be sure to WOW you!

Ear Piercing Queen

Nanette utilizes her years of experience in the jewelry industry to fulfill her client wishes to find the perfect gift for themselves or for their loved ones. She is always happy to help make their visit pleasant and effortless. She takes great pride in running the day-today operations at Royal.