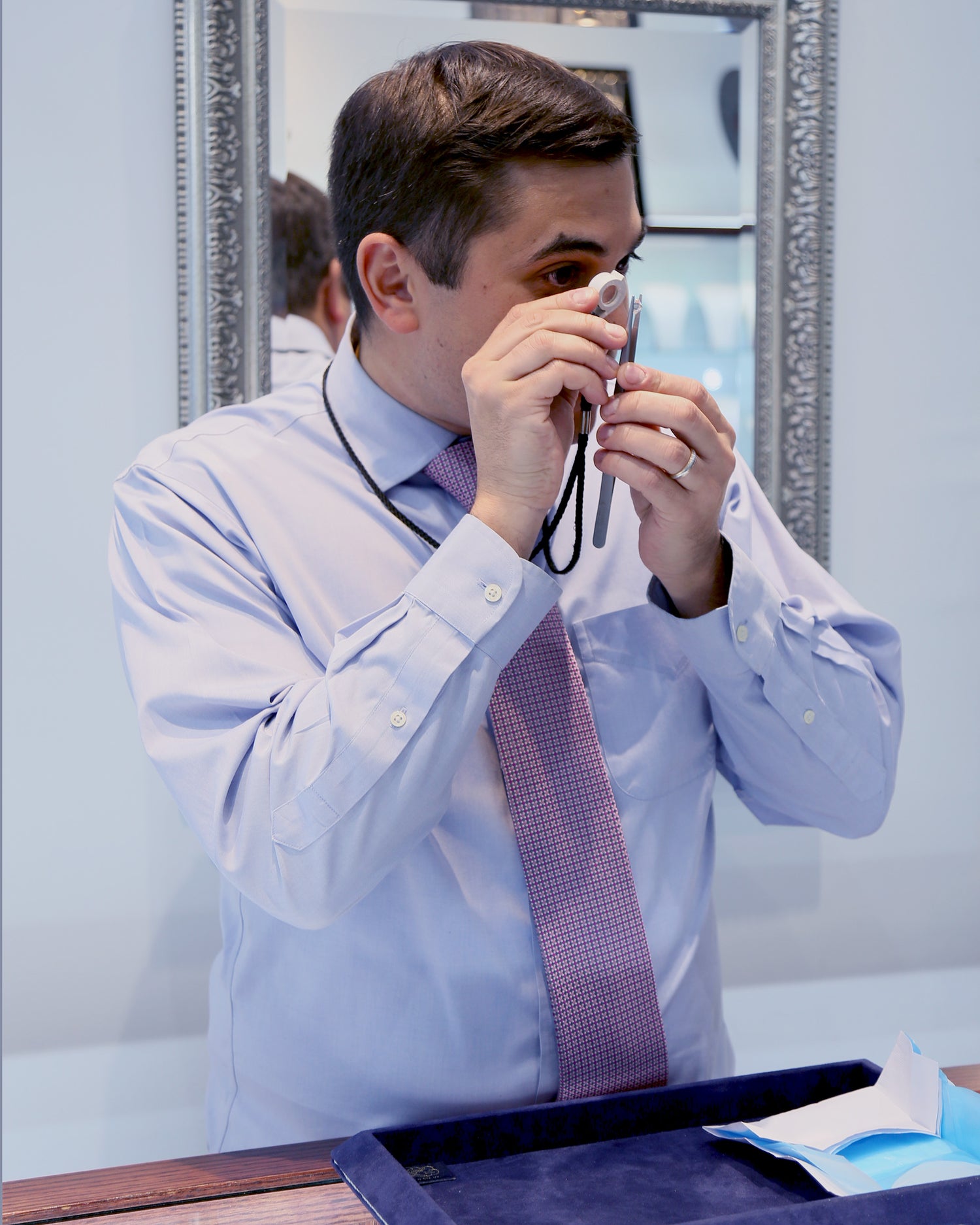 Custom Jewelry at Royal Jewels of Rye
Dreaming of a special design to mark an important milestone or event? Let us create a piece that's unique and beautiful.
Schedule an appointment
How Custom Creations Start
At ROYAL JEWELS of Rye, we strive to make the process of custom designing an easy and enjoyable experience. We use the latest state of the art 3D printers and CAD (Computer Aided Design) programs to bring your vision to life.
During your appointment, our staff will listen to your ideas to understand the scope or your project incorporating your particular style and vision you have for your final creation.
We can assist you in refining your ideas in a variety of ways.
After we work together to refine the design and finalize the plan, we move on to the next step.
Our design team transfers your concept to our jewelry computer program. The software allows us to create an exact model of any design.
Next, we send the rendered 3D images to you for review or to make any adjustments before we cast it in a precious metal.
Once all is approved we send your design file to our 3D printer to build the resin model layer by layer.
Once a resin model is produced, we invite you to come in to approve the model to ensure that we executed your vision.
The resin model is then cast in your desired metal.
A rough casting is then polished and prepared for gemstone setting (if any gemstones are needed). Our master jeweler will then set the gems and polish it to perfection leaving you with an amazing one-of-a-kind creation!
If you are planning on using any gemstones you may already own, please bring any existing appraisals or paperwork if available.